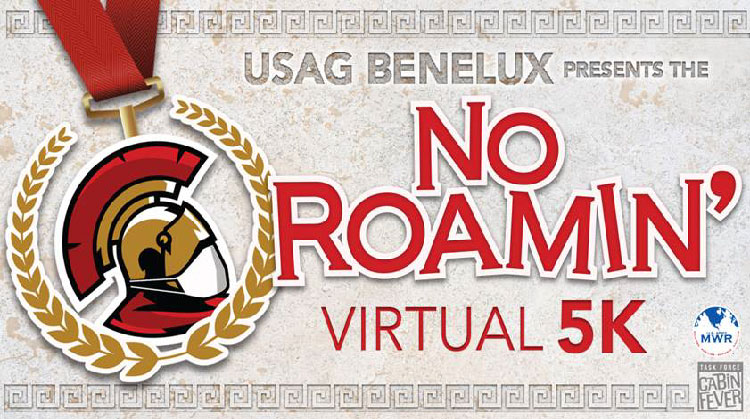 The Benelux Family and MWR No Roamin' Virtual 5K
Note: This event has already passed.
Date: Apr 18 2020 - May 2 2020
Hear Ye, Hear Ye!

Join us for The Benelux Family and MWR NO ROAMIN' Virtual 5K!

Run or walk at your own pace, in your own space. Share your results with us and earn yourself a virtual medal and all bragging rights!

The NO ROAMIN' Virtual 5K begins Sunday, April 26 and runs through midnight

Saturday, May 2, which gives you plenty of time to complete the run.

The virtual run ends as you cross the virtual finish line Sunday, May 3.


Step One: REGISTER between April 18 and April 25, by midnight - Send Email to BeneluxV5K2020@gmail.com

Step Two: RUN or walk the 5k (inside or out) between April 26 through May 2

Step Three: REWARD! Get your virtual medal!

This contest is open to all U.S. military and NATO personnel, DOD civilians, and their Family Members.



Registration Info
Registration for our Roman themed run ( see how we did that? ...) begins on Saturday, April 18 and ends at midnight Saturday, April 25, 2020.
If you are interested in participating, register by sending an email, including your name(s) and email address to: BeneluxV5K2020@gmail.com
We will send you a complete copy of the rules and instructions of the run!
Click here for Rules and Regulations